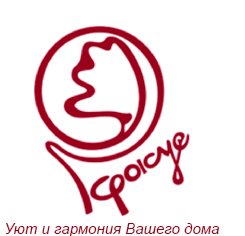 Russian
English
+380(48)738-69-11 shop

+380(98)509-39-48 shop

+380(63)369-30-48 shop

Mon. - Fr. from 9.00 to 17.00
Shipping
Delivery in Ukraine
1. How does it work?
It's simple!
You make purchases at a good price while staying at home.
Select an item.
We will ship your order quickly either by a courier or to a pickup point.
Receive a parcel and enjoy your purchase :)
2. How to order?
To place an order you need to choose your favorite items and put them in the basket.
Check all the selected products, prices, and the total amount of the purchase in your cart.
Further, enter an address for delivery and your contact telephone number.
3. Payment
Payment methods:
by cash, in case of collecting your order in a pickup point from our store;
by cash, in case of collecting an order from delivery department ( "Nova Poshta", "Mіst-Ekspres");
by cash, in case of delivering your order by a courier from "Nova Poshta" or "Mіst-Ekspres";
by card.
4. Delivery
What are delivery methods?
Free Pickup in Odessa;
Door to door delivery by a currier from "Nova Posta" or "Mіst-Ekspres";
Delivery to a department of "Nova Posta" or "Mіst-Ekspres".
How much is shipping?
Shipping cost is calculated according to a carrier tariffs.
Estimated delivery.
Delivery of orders takes from 3 to 7 days. Estimated delivery depends directly on the chosen delivery method. Dispatch of products occurs every Tuesday and Thursday.
Is there any term of parcel storage?
Parcels can be stored within 5 days without any charges in all pickup points.
5. Return of goods
Return of products of good quality
Return of product of good quality is possible within 14 days in case if its original conditionand consumer features are maintained (packaging, seals, labels), as well as a document confirming the fact of purchase and payment (waybill, Sales Invoice, or power of attorney).
Returning of goods is not possible in cases, the list of which is determined by the Cabinet of Ministers of Ukraine № 172 from 19.03.1994.
Return of goods of inadequate quality
Goods with defects are considered to be of improper quality, as well as products, which do not comply with the order or cannot ensure the implementation of its functional features.
What is the procedure for returning the order?
Make a request for a refund as on-line application in the Feedback section;
Carefully pack goods to be returned. Attach the package of lading, all the seals, tags, and labels attached to the product;
Deliver the product (within 14 days, starting from the next day of product receiving) to our store independently or dispatch a box with goods (indicating the total cost of investment and acknowledgment of receipt) with help of "Nova Poshta" or "Mist-express".
When will I get my money?
Refunds shall be made within 10 working days after receiving of products of good quality, and after receiving full payment for the products.
When your application is proceeded, you will be contacted by a customer support service operator to confirm the return.
Confidentiality
Company "KROKUS LTD" respects the trust and privacy of our customers. All your personal information provided acquires the status of confidential and is protected from unwanted viewing. All your personal data is used exclusively to carry out our obligations to deliver the goods.
7. Questions / complaints / suggestions
Do you have a general question, comments or suggestions on how we can get better? Please fill the form on the website and we will review your appeal and contact you.
feedback