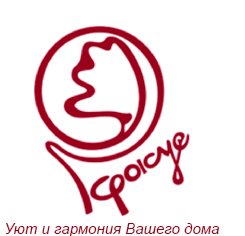 Russian
English
+380(48)738-69-11 shop

+380(98)509-39-48 shop

+380(63)369-30-48 shop

Mon. - Fr. from 9.00 to 17.00
About us
Company "KROKUS LTD" has a big history and honors the tradition of creating comfort and harmony. Along with this, factory has been operating on the modern German equipment while using only high-quality European raw materials. The company is concerned about the state of the environment, therefore, the environmental safety of the product and its quality is a priority.

Exclusively we work with leading suppliers, which offer the latest developments in designs and materials for wallpaper manufactures. Wallpapers from the factory "KROKUS LTD" have designs of a high standard, and are made of the most advanced environmentally friendly materials. Our factory takes a stable position on the wallpaper market, mostly, due to individual approach to each client, flexible pricing policy and high competence of our representatives.

The name of our company emblematizes a special flower that stands out among all other plants. The presence of certified diplomas is direct proof of our identity.

Our products appears on the market through a wholesale and dealer network and are represented in stores of Bulgaria, Belarus, Moldova, Russia, Georgia, Azerbaijan, Kazakhstan, Uzbekistan, Tajikistan and Ukraine.

Our designers take into account the latest fashion trends and amazing coloring while developing new collections. "Crocus" produces more than four hundred types of collections. Nowadays, the range of products replenishes by several designs every month!

Durable, resistant to moisture and light wallpapers:

• Vinyl paper-based wallpaper. Type PVC. 0,53h10 meters

• Non-woven wallpaper. Type PVC-F. 1,06h10 meters

OUR HISTORY

"Odessa Wallpaper Factory" was founded in 1965. This date is associated with the decision of the Black Sea Economic Council about "the endowing of wallpaper workshop in an independent company".

Initially, the company started wallpaper production in Odessa in pre-revolutionary period. Back in the days, manufactory was allocated in the Moldavian district. Further, due to the expansion, the factory was moved to the industrial part of the city.

The wallpaper manufacturing started on contemporary equipment MSW-130 in 1961. In 1963, construction was completed and wallpaper printing PVC machine was installed. In 1964, just a year after, launching of this machine led to production of over three million wallpaper cuts.

In 1966, two more PVC machines were installed and a workshop for the production of metal printing rollers was established. Meanwhile, the company used to produce 11 million wallpaper cuts in a year! Continuous development of production process allowed launching a new machine «Fisher» in 1972 and achieving production of eighteen million cuts a year! Only 3 years after the factory had a chance to produce an honorary order for the "apartment-museum" Kiev Museum of Vladimir Lenin.

In the beginning of 90's, the production of gravure printing technology was organized, as well as duplex wallpaper production. In 2000, a new line of vinyl wallpaper was launched.